Get Your Contact Lens Prescription Online
Skip the Trip! Take our online vision test in just 5-10 minutes from the comfort of your home.
How It Works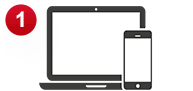 Take Our Vision Test
Answer a few questions & then take the Vision Test. All you need is a smart-phone & a computer.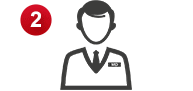 Doctor Review
Our ophthalmologists review and approve prescriptions within 24 business hours.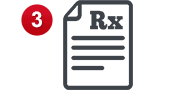 Get Your Prescription
You'll receive a signed prescription you can use anywhere.
Our Guarantee
If for any reason you aren't satisfied with the contact lenses you purchased with your online prescription, let us know and we'll make it right or refund the cost of our services. It's that simple.
Start Your Vision Test
*Our Online Eye Test service does not include any type of eye health exam. Learn more below.
Our Online Eye Test is not a replacement for a comprehensive eye health examination. Our licensed Ophthalmologists use our on-line technology to evaluate a patient's visual acuity and a portion of the ocular health profile, diagnose refractive error, and issue a prescription for corrective eyewear, where clinically appropriate. Our Online Eye Test services are limited to patients between the ages of 18 and 55 who are in good health. All examinations are conducted and all prescriptions are issued based on the independent clinical judgement of an ophthalmologist. Because Our Online Eye Test services are not a replacement for an eye health examination, we encourage everyone to obtain a comprehensive eye health exam at least once every 2 years. We prohibit patients from taking Our Online Eye Test more than 4 consecutive years without certifying that they have received a comprehensive eye health exam first. If you need help finding an eye care professional near you, please contact us at service@lens.com or call 1-800-536-7266.